Westbrook & Kennerley (2007) An Introduction to CBT: Skills & Applications
(A great book covering a variety of topics, easy to read, helpful for essays and gaining a foundation in anxiety and depression)
James Bennett-Levy (2004) Oxford Guide to Behavioural Experiments in Cognitive Therapy (Cognitive Behaviour Therapy: Science and Practice).
Judith Beck (1995) - Cognitive Therapy: Basics and Beyond
Padesky & Greenberger (1995)- Clinicians Guide to Mind Over Mood (Used in conjunction with Mind Over Mood)
Cooper M (2008) Essential Research Findings in Counselling and Psychotherapy
Curwen (2000) Brief Cognitive Behavioural Therapy
David (2006) Using CBT in General Practice
Gilbert (2000) Overcoming Depression
Gilbert (2005) Compassion: Conceptualisations, research and use in psychotherapy
Neenan & Dryden (2002) Life Coaching: A Cognitive Behavioural Approach
Wells (1997) Cognitive Therapy of Anxiety Disorders
MOTIVATIONAL INTERVIEWING - Reading List
Rollnick (1999) Health Behaviour Change
Miller & Rollnick (2002) Motivational Interviewing: Preparing People for Change
Prochaska (1998) Changing for Good
Rollnick, Miller & Butler (2008) Motivational Interviewing in Health Care - Helping Patients Change
Arkowitz (2007) Motivational Interviewing in the Treatment of Psychological Problems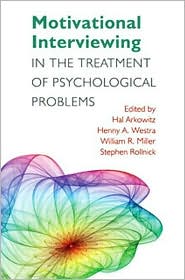 Smith & Meyers (2008) Motivating Substance Abusers to Enter Treatment
MINDFULNESS SESSIONS - Reading List
Brantley (2007) Calming Your Anxious Mind: How mindfulness and Compassion Can Free You from Anxiety, Fear and Panic
Kabat-Zinn (2005) Full Catastrophe Living: How to Cope with Stress, Pain and Illness Using Mindfulness Meditation
Teasdale, Segal & Kabat-Zinn (2007) The Mindful Way Through Depression: Freeing Yourself from Chronic Unhappiness
Kabat-Zinn (2005) Coming to Our Senses: Healing Ourselves and the World Through Mindfulness
Burch (2008) Living Well with Pain and Illness: The Mindful Way to Free Yourself from Suffering
Hayes (2004) Mindfulness & Acceptance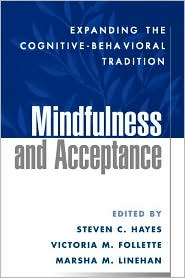 Dryden & Branch - The CBT Handbook (A new book covering a wide range of subjects for the trainee)
There are hundreds of textbooks on CBT. I have complied a list of authors you definitely should know about if you are interested in learning about CBT.
Christine Padesky & Dennis Greenberger (1995) - Mind Over Mood: Change How You Feel by Changing the Way You Think.     
Neenan & Dryden (2005) Cognitive Therapy in a Nutshell